Beachwood, NJ Information
Location of Beachwood, NJ
Beachwood, NJ is located about 45 miles (27k) south of New York City and 40 miles (24k) north of Atlantic City, on the bank of Tom's River, a short drive to the "Jersey Shore"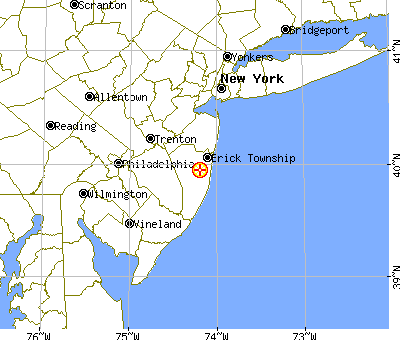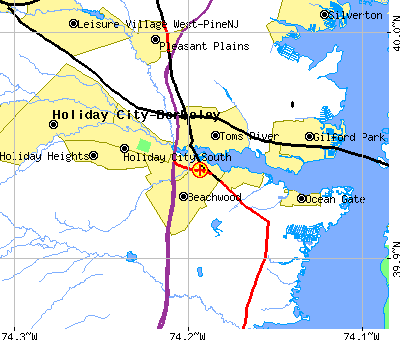 History of Beachwood, NJ
(Obtained from http://www.beachwoodusa.com/)
In November of 1914, the New York Tribune, cooperating with Mr. Bertram Chapman Mayo (founder of Beachwood) issued an "Extra" announcing



"Subscribe to the New York Tribune and secure a lot at Beautiful Beachwood. Act at once, secure your lot in this Summer Paradise now!"


This was the greatest premium offered by a newspaper - nothing equal to it was ever attempted in the United States.

Mr. Mayo, a resourceful, imaginative man who had successfully "founded" four (4) other communities between California and New Jersey (Browns Mills) before he came upon Beachwood. Each was founded in a similar manner.

Trainloads of prospective buyers were met at the railroad station and taken by "automobile" to select their lots in the 1763 available acres. After a successful morning transacting business, they were taken down to the beach for an afternoon of "free lunch" and family fun.

By 1915 a club house, yacht club, pier, bath house, railroad station and a 37 room lodge were available to house the new residents. Ninety three (93) cottages had been built by then as well.

By 1917 the community had grown substantially and the desire to strike out on it's own became prevalent. On March 22, 1917 by legislation of the State of New Jersey, Beachwood was an Incorporated municipality.

By 1919 population exploded to 1200 summer residents, and by 1960 it boasted a year round population of 2,774, quite a jump. Current (90' census) puts the number at nearly 10,000.

A rural, residential community, boasting one elementary school (Toms River Regional School District) soon to be the home of Ocean County's newest golf course.



Beachwood Municipal Complex • 1600 Pinewald Road


Originally governed under the Commission form of government, the municipality changed in the mid 70's to the current Borough form of Government (Mayor and six (6) Councilmembers ) elected at large. All council serve a 3 year term and during every general election two (2) council seats are voted upon. The Mayor serves a 4 year term.


Please click here to return to my main page or hit the "Back" button in your browser.

Questions, Comments, Compliments, Complaints, Suggestions, Got a link you'd like added? Please contact me!